ID Card Authentication Terminal With Samsung S5PV210 Chip
Date:2015-9-10 Browse quantity:2395 Tag:S5PV210 Solution I want to customize
Product Introduction:
Authentication terminal is designed for an examination equipment provider, which combines with ID card reading, android tablet pc and fingerprint detector. It is of 7 inch capacitive touch screen 1024*600 resolution, and on-board WIFI, two cameras, and 5200MAH Li-Battery. It can identify ID card information, fingerprint information and gather human face images.
Product Features:
Indentify 2nd-generation ID card and confirm its information;
Collect fingerprint
Distinguish two-dimension code
NFC function ( Optional )
Ethernet Interface
Can be regarded as tablet pc at ordinary times
Application:
All kinds of exams to indentify ID card
For charges in scenic spots and entertainment venues based on scanning QR code identification.
The police applies to confirm and inquire ID information in the outdoor.
Logistics confirm shipper information
Others: telecommunications system, education system and court structure etc..
Technical Parameters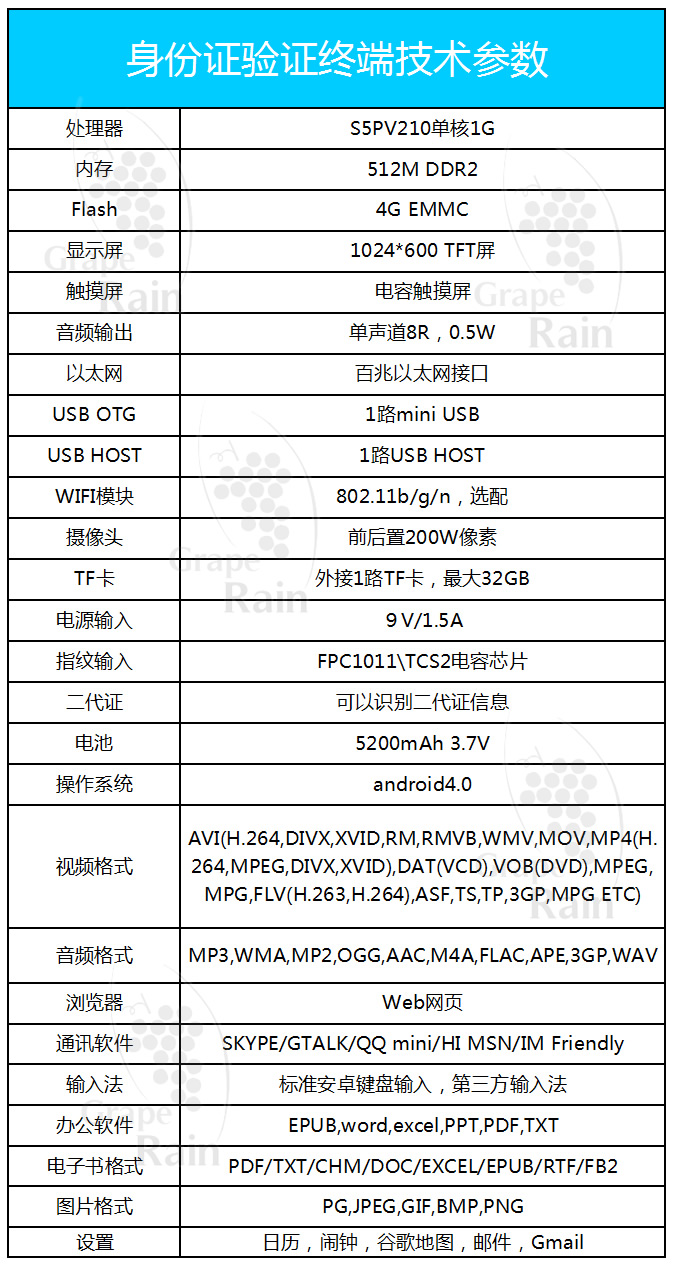 Product Appearance:
PCBA Appearance: